"★
★
★
★"
"Two Spoon's musical extravaganza would appeal to all fans of farce... it's hard not burst into laughter...the entire audience seemed to be in stitches"
COME AND SEE TR:TM LIVE!
(It is different to SM:TV Live. That's a joke for a very specific demographic)
Anyways, we're just about to embark on our 2015 Tour! Feel free to click these links for more info and tickets for our unofficial parody musical of Tommy Wiseau's The Room:
Buxton Fringe, 20th-22nd July 2015
The Great Yorkshire Fringe, 31st July 2015
Edinburgh Fringe, 4th-30th August 2015
Can't wait to see you there! Remember it's BYOS (Bring Your Own Spoons).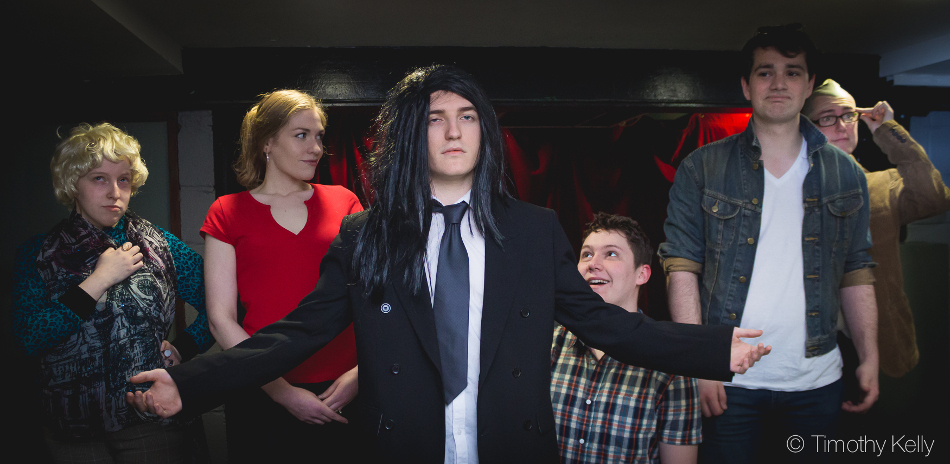 JOY! JOY! JOY!
You've probably heard of Tommy Wiseau's The Room. It is routinely cited as the best bad film of all time: the ultimate of the "best of the worst" genre. For the first time ever (at least as far as we can tell), this cult phenomenon has been made into an amazing unofficial parody musical.
Adapted by our own Ed Greenwood, The Room: The Musical retells the classic love story between man and woman, best friend and unofficially adopted son. The candles, the music, the sexy dress - this new musical provides a new take on this classic cinematic disaster, embracing the memorable moments of the original film whilst attempting to find new meaning in places where perhaps there is no meaning at all. Whether you're new to the world of The Room or a die-hard spoon-wielding maniac, this show is guaranteed to make you laugh until your spurt Scotchka all over your badly-fitting tuxedo.
Coming to York, Buxton Fringe, the Great Yorkshire Fringe and Edinburgh Fringe 2015. Bring your own spoons.
First Previews Done! - York Basement Thursday 16th April
Thank you to everyone who joined us for our first performance. It was a sell-out show and a tremendous amount of fun, but I would say that. You want someone else's opinions? You can check out our 4-Star review here.
And you can watch some of the reactions of our audience right here!
The Room: The Musical - What the Audience Say from Stephanie Bartlett on Vimeo.